Perhaps it's time for something a bit more positive. I was happy to add these absolutely authentic Charlton Heston signed photos to my collection.
This is a rather unique photo, and probably an uncommon dual signed photo. Almost all the Heston + Harrison photos I've seen have the secretarial Heston --including one from my collection previously. Here's the real deal.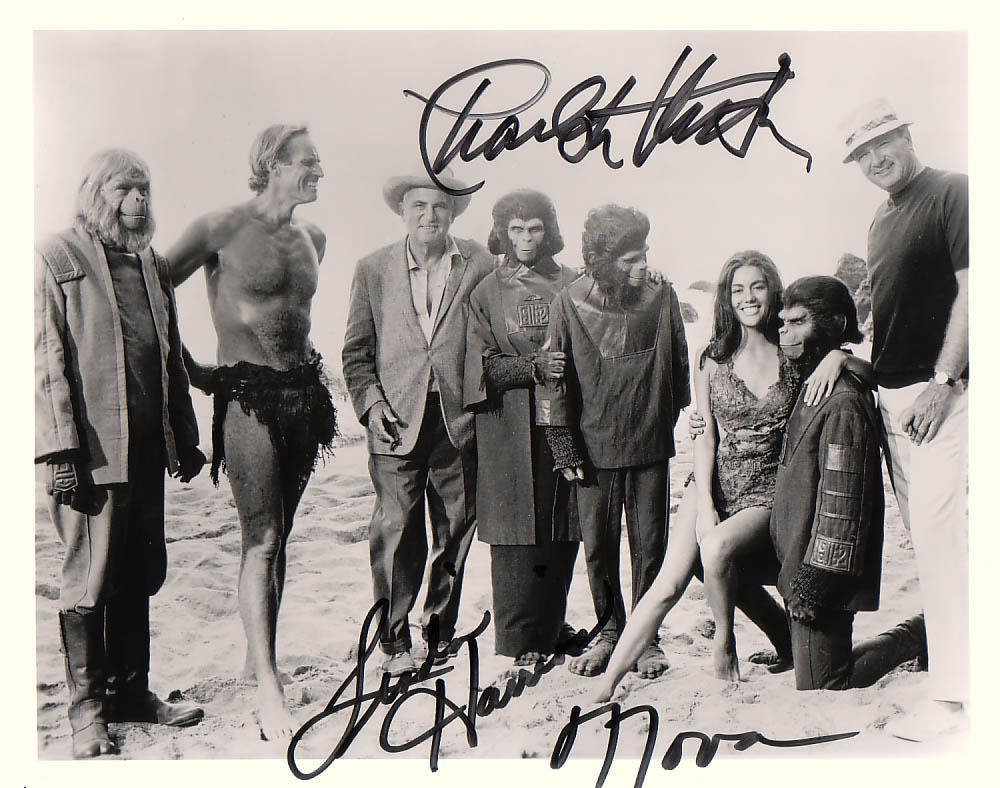 And two signed photos from the only [known] private signing conducted with Mr. Heston.