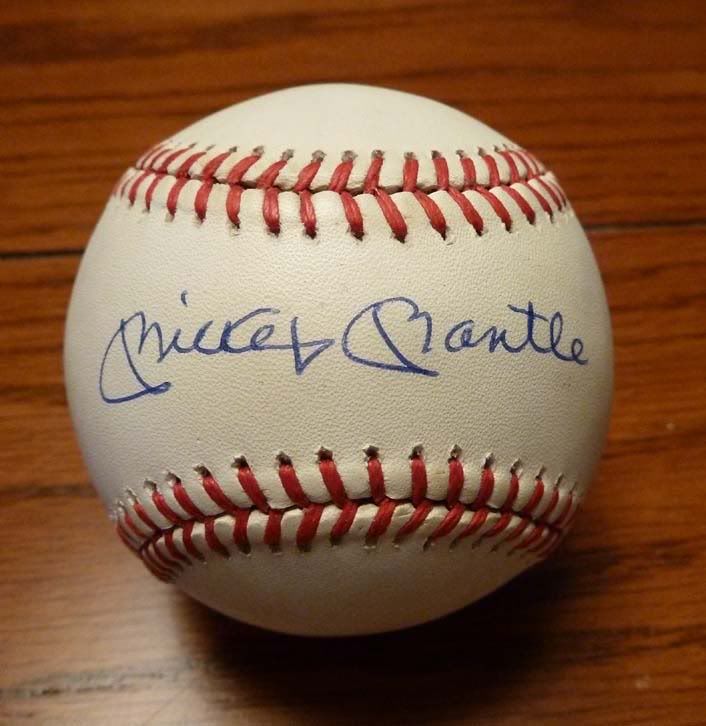 For the past 10 years or so, I've been under the impression that I had two signed Mickey Mantle photos in my collection. Unfortunately, I recently learned they are both fakes. Well executed and deceptive fakes, but forgeries none-the-less.
Thankfully, one was purchased from a reputable dealer who issued a refund 10 years later!
So, I used the money from the refund, plus a little more, and obtained an undoubtably authentic Mantle signed baseball.
Although, this time around, I didn't wait 10 years to get it authenticated! Top-notch authenticator
Richard Simon
gave the ball a thumbs-up.