As I wrote earlier, I attended the National Convention in NYC last Friday.
Overall, the con was weak. First, it could hardly be called a "National." While the dealers there were good (and no knock on them), but it was the usual Big Apple Con suspects... all northeast dealers (plus Motor City and Harley Yee.) I went expecting to see a wider variety of dealers and did not. There did not appear to be nearly as many dealers as attended past Nationals.
Second, many of the scheduled guests were not there (Romita, Adams, etc), even though they were being promoted as being there all 3 days.
On a positive note saying I enjoyed chatting with Blazing Bob (High Grade Comics), Steve Borock, Brent (Quality Comix) and Ted (Superworld.)
So... on to the pick-ups...
I arrived just before 1 o'clock and my first stop was Superworld where I quickly looked for my most wanted books. I chatted with Ted for a few minutes, but they didn't have what I was looking for in the grade I needed. As I chatted with Ted, Tom Brulato (and his assistant?) were scouring through a new high grade collection Ted had acquired. They seemed to be pulling a number of books, leaving some table scraps for us lesser beings. Ted noted that he was sorry to see all the trouble with Ewert as Jason had been a good customer and could always be counted on to buy a stack of books.
Next off to Blazing Bob. He had some great books at decent prices, but just not the ones I needed. Bob made a few snarky, yet funny remarks, and I moved along.
My next stop was with Steve Wyatt and the Don Rosa Collection. Steve is a super nice guy and it was a pleasure chatting with him. I was thrilled to find many of the books on my want list still in the Rosa Collection. Best of all, the books were priced at guide... not bad for true NM books.
Here is the Rosa COA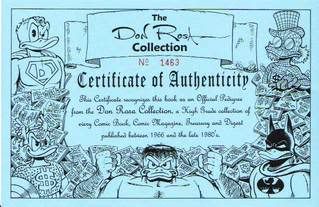 First, I pulled 4 Bronze Age Captain Americas, thus completing my Jack Kirby run... issues 193-214 all NM-ish or very close. The one thing some of the Rosa's suffer from are non-colorbreaking bends. So, even the VFs still have NM-ish eye appeal.
Don Rosa Captain America 193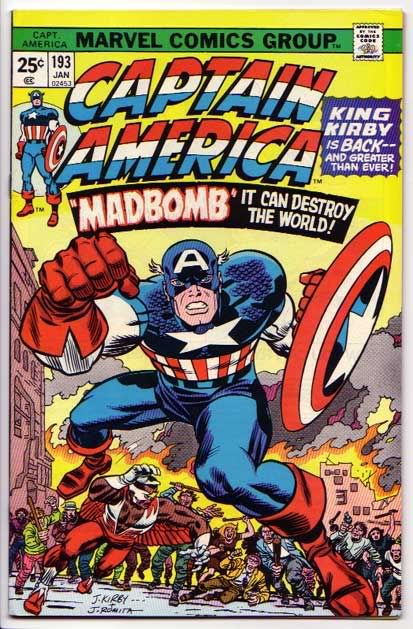 The story in Iron Man 80 is an abomination, but the cover rocks. Kirby really is King.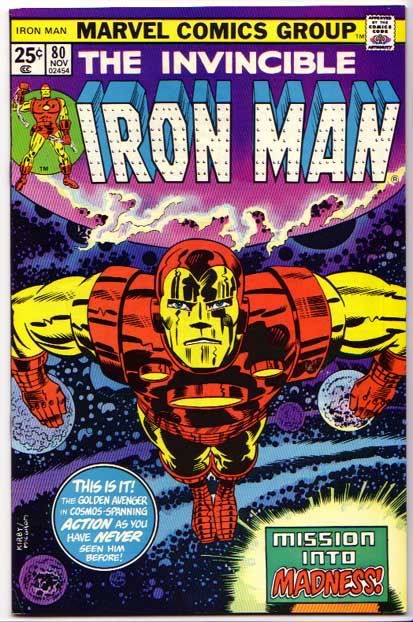 I was thrilled to upgrade a number of Fantastic Fours with NM Rosa copies. This is my favorite. Believe it or not, due to the super thick spine, Fantastic Four 236 is very, very tough in NM or better. This Rosa copy is a slam-dunk for a 9.4 with a perfect spine... and it costs me $6. Could be my best value of the show.
I also picked up some EC "East Coast" reprints from the mid-70s from the Rosa Collection. Love these covers...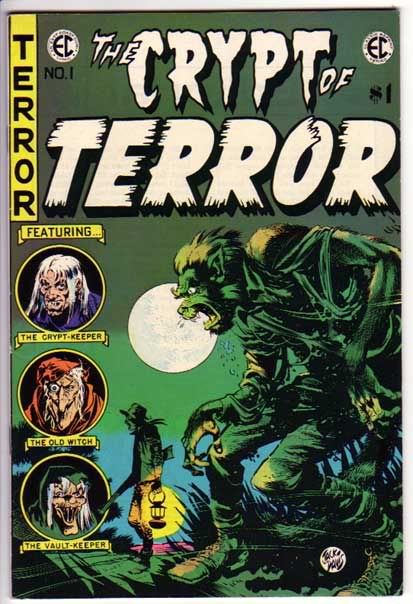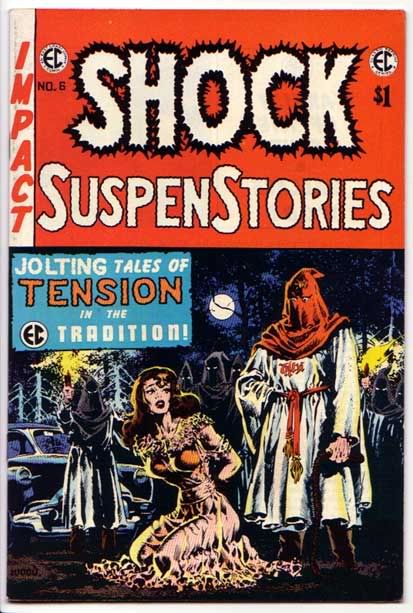 The next booth I hit had some sweet X-Men that were grossly undergraded. How often do you see that? The books were so undergraded, that I had to ask the dealer if I was missing anything! He responded that he does mail order and he doesn't like returns... so he grades everything low. Fine by me!
He graded and priced this X-Men 98 as a Fine+ (6.5). I consider myself a very strict grader, and I think it's an 8.5!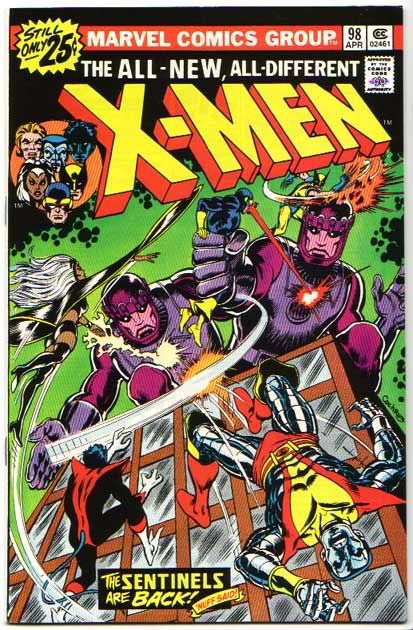 This X-Men 100 was graded and priced as a 7.0... I think it's a 9.0 with a bright white cover to boot!
If every dealer graded and priced like this guy, we'd never need CGC.
As I mentioned in previous posts, I went looking for ECs and WWII cover action Comics. There was only one WWII Action cover in the room and it was badly restored. Disappointing. As far as ECs go, there were some in the room, but far less than I expected, and prices seemed high -- full guide or more for midgrade books.
I probably paid a few bucks more than I should have for this beauty, but it was at the top of my want list. I love this cover... a snapshot of a dark and twisted bondage scene... very edgy and disturbing.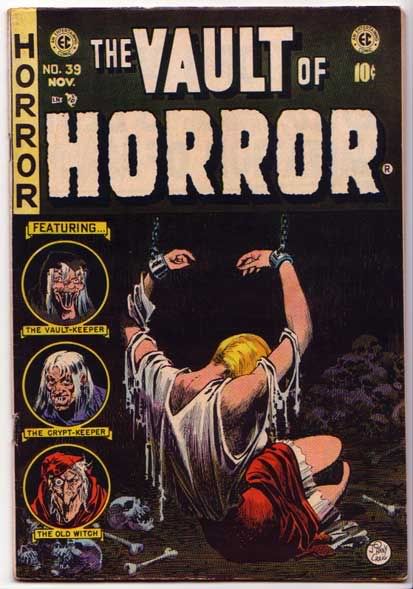 I picked up this Two Fisted tales 41 from Harley Yee for a surprisingly good price: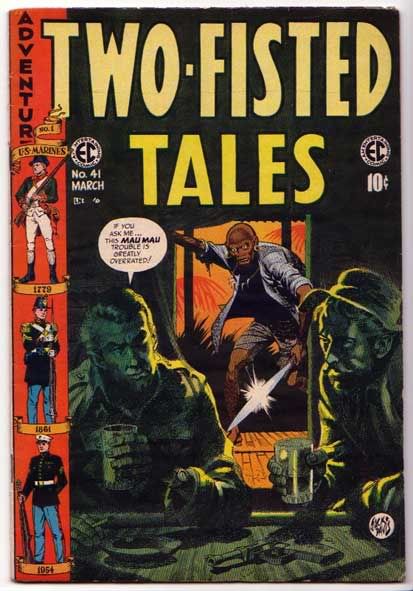 Last, but not least, I checked this 8.0 beauty from my want list courtesy of JHV -- a good dealer, by the way... Ah, maybe it could be an 8.5 on a good day...
Before I knew it, the afternoon had passed and I had to catch the 5:45 Amtrak back to Upstate NY.
As I mentioned previously, the variety of dealers and availability of guests was disappointing. I actually went home with half of my show money still in my pocket... that has never happened before.
It's too bad that the greatest city in the world can't get comic shows nearly as good as those held in Philadelphia, Baltimore, Chicago, etc.